Rodent Control
Have furry pests gotten into your home or business? Don't be fooled by their adorable faces. Rodents of all sizes are destructive in nature. They just don't know any better, but you do! If mice, rats, squirrels, or other small animals have made your home theirs, call Brantley Termite & Pest Control for help today.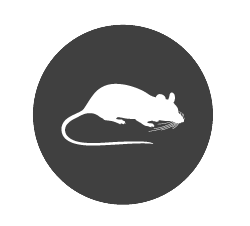 ---
Rodent Control & Removal Services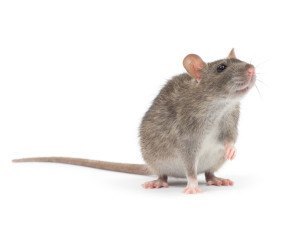 As the world around us continues to experience urban development, wildlife begins to adapt to the need to find new places for shelter and survival. As a result, many animals are becoming more comfortable in entering homes and businesses in search of food and a comfortable place to escape their natural predators.
However, rodents are dirty pests. They contaminate food and water. They leave their droppings everywhere. They even bring in other unwanted pests such as ticks and fleas. Rodents, particularly mice and rats, carry diseases that can make humans ill. These diseases might even lead to death.
Plus, rodents will bite if they feel threatened in any way, and the resulting wound could cause an infection or be large enough to cause the loss of fingers, toes, or other parts of the body. If you don't like the sound of any of this, you are not alone. Here at Brantley Termite & Pest Control, we believe in taking fast, responsible action to eliminate rodents from areas where they don't belong.
On top of the potential harm rodents can cause to human beings, these animals are also known to be destructive to buildings. They can cause damage as they chew their way into buildings or build nests, destroying wooden structures, wiring, furniture, bedding, and more.
Animals that our technicians have removed for other clients include mice, rats, bats, moles, opossums, raccoons, squirrels, voles, and snakes. We're here to help prevent that from happening and to make sure that your home is no longer a safe haven for rodents. Please give us a call if you'd like to learn more.
Why Brantley?
Fast Service

Brantley Termite & Pest Control is more than just an honest company. We're fast too! We arrive promptly, fitting you into our schedule as quickly as humanly possible!
Thorough Inspections

Honestly, we don't simply ask our customers what they've seen and where. We perform a full inspection of your home or business, identifying pest locations requiring treatment.
Free Estimates

We understand that the cost to eliminate pests from your home or place of business is usually an unexpected one, which is why we offer free estimates to get you started!
Our Rodent Removal Process
Initial Inspection

In order to determine what steps are needed, our service techs will conduct a full evaluation of the building in question to identify the type of rodent as well as the number of animals involved. Access points are determined to assist with the removal.

Treatment Implementation

Once the type of rodent has been identified our technician completes a full-scale plan of attack that includes getting rid of the pest along with suggesting ways to keep it out in the future. We'll help you to identify access points so that you can take the steps needed to secure your property against future pest invasions. Our technicians not only trap and secure the pest for removal, but they also take steps to deter new rodents from entering.

Our Approach

Our staff uses a systematic approach for rodent removal. The strategies vary according to the type of rodent, time of year (nesting versus hibernation), the number of pests involved and the exact location of their chosen spot for entering and leaving the home.

Prevention Strategies

Keeping pests out of your building is easier than getting them out once they've moved into it. This is why we provide clear suggestions as to the steps you need to take to minimize the possibility of a new rodent infestation. Such tips might include securing holes, sealing cracks, and using wire mesh to seal off vents.